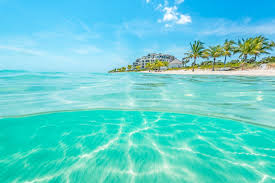 The Turks and Caicos Islands are the UK-dependent territories in the Caribbean. As the name implies, these are two groups of islands with a total number of about 30, but only 8 of them are constantly inhabited.
The most popular holiday is on the island of Providenciales (Provo), the white beaches of which are often included in the ratings of the best beaches in the world.
The islands also attract divers from all over the world who seek to see one of the largest coral reefs on the planet.
Geographical location of Turks and Caicos Islands Continue reading →